Third party vendor cloud platform storing Yale images, video, audio, and other multimedia. It integrates directly with Learning Management Systems (LMS) and Content Management Systems (CMS) as Drupal and Wordpress. To integrate content of your collections with custom applications you are able to do so in following ways:
MediaCore supports CORS for yale.edu domain. 
MediaCore allows for embed.ly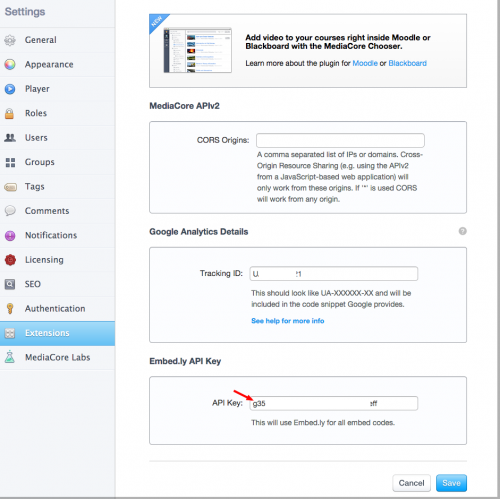 Please note that MediaCore is available currently as pilot and not everyone may have access to it.